Hosemaster Model M
05510-12-35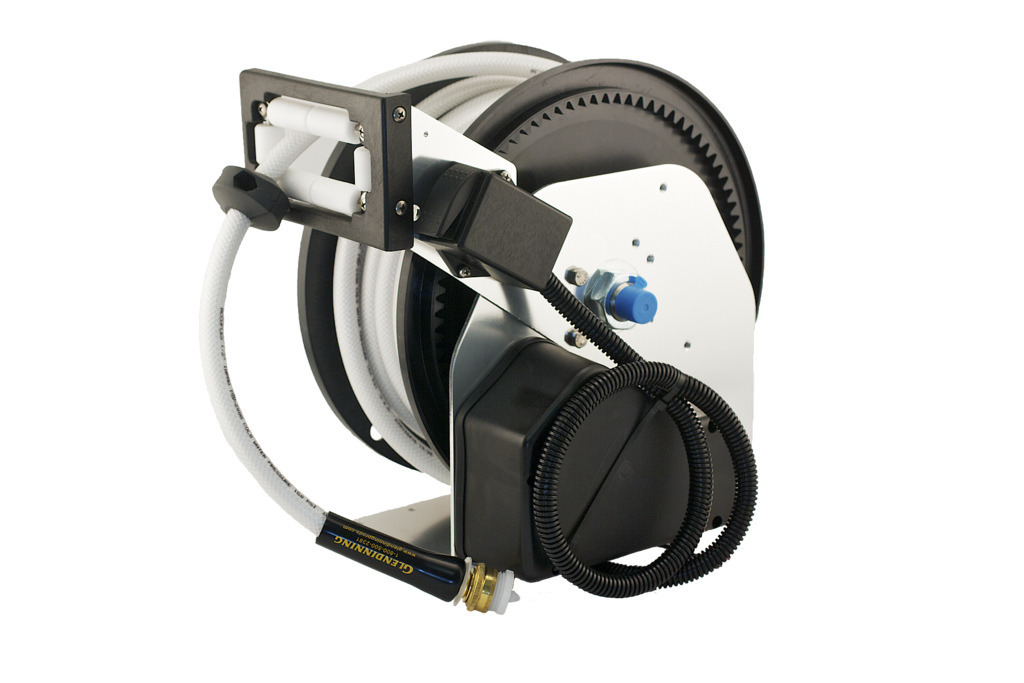 Hosemaster Model M

INCLUDES
35' - 50' of 1/2" or 5/8" Hose (Select above)
12 or 24 VDC Retraction Power (Select above)
Includes switch and all wiring to install
FEATURES
Zero Effort Hose Extension: When you want to extend your hose, simply pull it out. The "Zero Effort" retraction motor is completely disconnected from the spool, making it extremely easy to pull out your hose.
Motorized Hose Retraction: When it's time to retract the hose, press the button. The nearly silent retraction motor will automatically engage and retract the hose back onto the spool.
Integrated Guide Roller: While the cable is retracting the integrated "Guide Roller" will automatically guide the hose onto the hub, as well as providing a positive stop for fully retracted hose.
Rubber Hose Stopper: When the hose is fully retracted, the rubber hose stopper keeps the hose from being flipped around the hub. It can also be adjusted anywhere along the length of the hose which allows retraction customization.